Home automation is an emerging phenomenon that is increasing in popularity. Homeowners are installing all types of devices to make their homes "smarter." Home automation comes with many benefits, but it also brings new challenges when it comes to communications protocols. There are many different protocols that you may come across when purchasing smart home products, such as sensors, lighting, thermostats, and door locks. When shopping for your next smart device or system, you should know which protocol is best for your needs. In this blog post, we will go over the most popular home automation communication protocols!
What are Home Automation Communication Protocols?
Home automation is a system that can automatically control various household devices. Home Automation systems are now prevalent as they help us to save time and effort. Home automation works by controlling different appliances in the home such as lights, heating/cooling, security cameras, etc. Home automation communication protocols vary but have some standard features, which I will look at in more detail below.
A communication protocol is a system of rules for the transfer of electronic messages.
Home Automation Wired Communication Protocols:
Wired communication protocols have been around since 1880 when the first telephone systems were installed in homes to allow for phone conversations via landlines. Home automation protocols that use wired wiring are more reliable than wireless ones. Still, they require significant installation work and planning upfront since you must install cabling.
Ethernet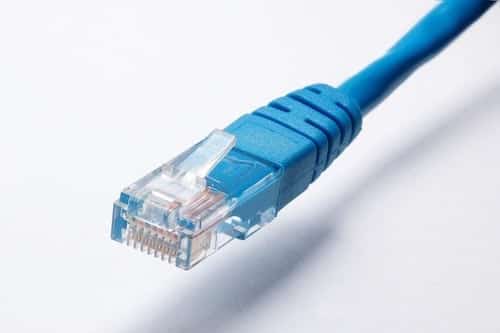 The Technology
Ethernet IP is a wired communication protocol used to allow high-speed network transmission of data packets between two connected devices. Home automation appliances that use the Ethernet protocol are controlled by a central control hub or server, which communicates with individual intelligent home appliances through a series of physical cables. Depending on the ethernet network protocols used, speeds can range from Ethernet(802.11) at 10Mbps, Fast Ethernet(802.3u) at 100Mbps, Gigabit Ethernet(IEEE 802.3-2008) at 1000Mbps, and 10 Gigabit Ethernet (IEEE802.3a) at 10Gbps. Ethernet cables are designed for the transfer of data over a maximum range of 100m.
Advantages
The main advantage of this type of communication is that it uses centralised servers and hubs instead of more decentralized networks in wireless protocols like Bluetooth or Wi-Fi. This method allows for more control over and access to devices. Home automation systems that use Ethernet are marketed to simplify connecting smart home appliances by eliminating wireless communications.
Ethernet wired automation systems also provide more stability and bandwidth than wireless counterparts and offer greater security due to their physical nature.
Disadvantages
However, there are also disadvantages to this communication protocol because it requires cables running through your house or office to communicate with the server. This installation can carry a hefty cost if you are retrofitting an existing property.
KNX
The Technology
The KNX standard is built on the OSI-based EIB communications Stack, extended with physical layers and application experience from BatiBUS and EHS. KNX installations can use several physical communication media, including twisted-pair wiring, power line networking, Radio (KNX -RF), and IP (also referred to as EIBnet/IP or KNXnet/IP).
KNX Devices are commonly connected by a twisted pair bus and are modified via a controller. The physical layer bus is routed parallel to the electrical power supply to all devices and systems on the network. The maximum transmission length of this protocol is 1000m from the power supply, and this can be extended to a length of 4000m with line repeaters.
KNX has a data transmission rate of 9.6 kBits/s.
Advantages
Some of the main advantages of KNX are that it is an open standard guaranteeing that connected KNX devices from different manufacturers are compatible with each other. KNX is also a decentralized system. If one device stops working, the rest will continue to function unhindered. A major advantage with KNX is that it is closed from the outside world as a wired system, allowing you to be at ease knowing your data is secure.
Disadvantages
KNX is not cheap. A basic KNX automation system installed into a new home will cost you thousands of dollars. KNX is also limited regarding integrations into such standards as Apple Home Kit, Google Home, or Amazon Alexa. However, some devices are available to connect these two devices.
C-Bus
The Technology
The C-Bus system was first introduced by Clipsal Australia's Clipsal Integrated Systems division (now part of Schneider Electric). While mainly used for lighting control systems, C-bus can control any simple on/off electrical load such as fans, underfloor heating, motorised blinds, etc. This system is also capable of controlling electronic dimmable circuits.
C-Bus devices are typically wired using a standard 5 UTP (Unshielded Twisted Pair), also known as Cat-5 cable. With conventional wiring, the mains power is wired from your DB (Distribution board) to your load (light fixture) via a wall-mounted switch. In a C-bus system installation, a Dimmer/Relay is installed in the DB, which replaces the traditional switch from the lighting circuit. A C-Bus wall switch is installed in place of your wall switch, which is connected back to the Dimmer/Relay via Cat-5 cable for wired installations or communicates via RF for a wireless system. This C-Bus Wall switch can be configured for scenes, and control is provided via an RF remote or mobile phone using the Clipsal Wiser application.
Advantages
C-Bus utilises gateways to allow messages to be sent between wired and wireless networks. Clipsal also provides a wireless wall switch that can be retrofitted to current installations in the place of a traditional wall switch, which minimises the cost of upgrading your home lighting to provide an automated solution. C-Bus's single point of failure nature is apparent in its star topology.
Disadvantages
Some of the disadvantages of C-Bus are that it does not allow loop topologies, and each device has to return to the central panel location, which increases the amount of wiring needed as opposed to a ring/loop topology.
UPB
The Technology
UPB stands for Universal Powerline Bus that was developed by the company known as Universal Powerline Bus. UPB uses the home's electrical wiring to send digital data between UPB devices via Pulse-position modulation.
The idea behind pulse-position modulation is to transmit data over an electrical circuit such as a power line using pulses and gaps between them. This method will send messages clearly without interference from other devices on the same wire or nearby wires.
Advantages
UPB is not susceptible to RF interference or signal blockage by walls, like some wireless protocols.
Disadvantages
UPB does not offer wireless communication, and it is also difficult to pair with newer technology. UPB also transmits data on a low bandwidth giving it an average speed of just 240 bits/s.
Home Automation Wireless Communication Protocols:
The first wireless communications can date back as early as 1880 when Alexander Graham Bell and Charles Sumner Tainter invented the photophone, which transmitted sound on a beam of light.
Home automation has evolved, and so have its various types of protocols. Such as radio frequency (RF), infrared, Bluetooth LE, ZigBee, Z-Wave, and Wi-Fi which are the most popular. Home automation is the future, and these wireless protocols will continue to grow more sophisticated as time moves forward.
Wi-Fi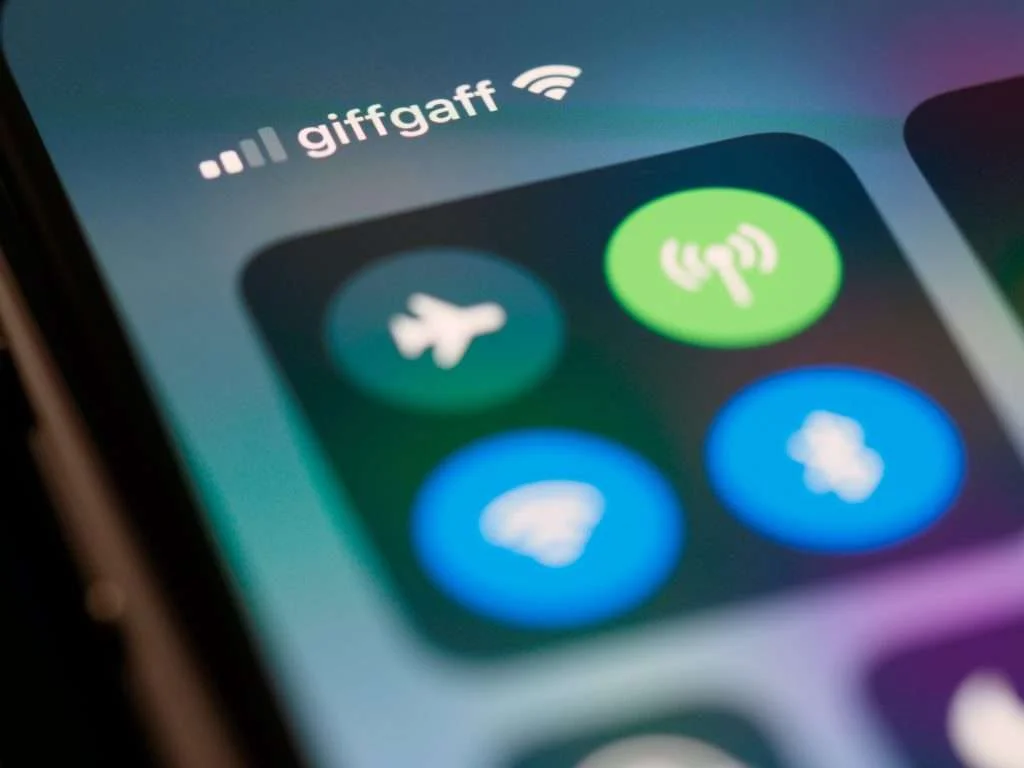 The Technology
Wi-Fi technology has been a part of our lives for many years. This technology allows devices to connect wirelessly and exchange data with each other. Wi-Fi consists of two parts, the wireless signal, and an access point. Home Wi-Fi networks use radio waves to transmit data in a wireless local area network or WLAN. A wireless router acts as an access point connecting to the internet via cable or through another type of internet connection, such as DSL. Usually, when smart home products utilise Wi-Fi technology for communication, these devices are controlled via a mobile phone or tablet. Communication is achieved via a cloud server application hosted by the device manufacturer.
Advantages
Setup for Wireless internet networks is simple and quick. Even if you have no prior experience with Wi-Fi, installing a wireless network can take mere minutes. Additionally, this ease of setup and negligible installation costs make it easy for users to upgrade their homes.
Disadvantages
One of the main disadvantages of Wi-Fi is security, which can be a major concern when dealing with Home Wi-Fi networks. Home Wi-Fi Networks are susceptible to hackers because they operate in an unsecured environment, making them open for attack.
Depending on the size of your home, the range may also be an issue, with most wireless local area networks limited to a range of 100-150ft. However, you can overcome this with the purchase of Wi-Fi signal boosters in the home.
Speed-wise, wireless Wi-Fi networks are not quite as fast in comparison to wired ethernet networks.
The technology
The Z-Wave communications protocol is a wireless protocol that enables products from different manufacturers to work together wirelessly in a home network. Z-Wave uses RF technology operating at the 800 – 900 MHz range. Z-Wave's transmission range is capable of up to 100m per hop. Z-Wave is designed to provide reliable, low latency transmission of small data packets at data rates up to 100 kBps.
Advantages
Z-wave runs on a type of network called a "mesh network." This type of network means each product in your system acts as a signal repeater. Each digital message packet is transmitted along to another product until reaching the destination product.
Disadvantages
The cons of Z-Wave Communication Protocols is that Home Automation devices that use Z-Wave are usually more expensive.
Zigbee
The Technology
Zigbee Home Automation Communication Protocol is a wireless communications protocol that operates on the IEEE 802.15.4 physical radio specification and operates in the 2.4 GHz, 900MHz, and 868MHz bands. This specification is a packet-based radio protocol intended for low-cost, battery-operated devices. The Zigbee 3.0 protocol is designed for data communication through noisy RF environments common in commercial applications. Zigbee supports multiple network topologies such as point to point, point to multipoint and mesh networks.
Advantages
Zigbee has a low duty cycle and provides long battery life for devices. It is also a low latency network meaning your data packets transfer almost instantly. Zigbee also has 128-bit AES encryption for secure data connections.
Disadvantages
Zigbee has a very small range of 30m, which is overcome with the use of the mesh network in the home. Data transfer rates of Zigbee are also very low, ranging from 20kbps to 250kbps.
Bluetooth LE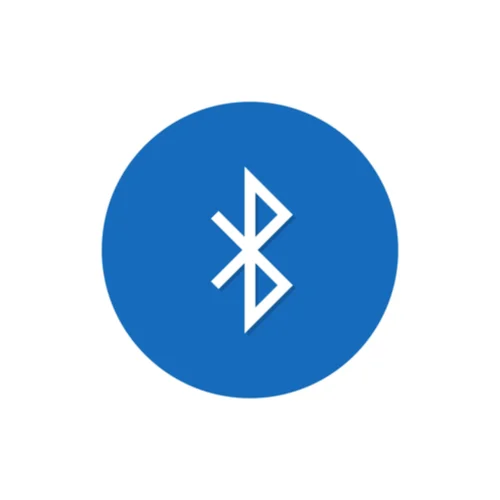 The Technology
Bluetooth is a technology that uses low-power radio waves on a frequency band between 2.400GHz and 2.483 GHz to transmit information over short distances. There are two types of Bluetooth, Bluetooth classic and Bluetooth LE. Bluetooth Classic can deliver a slightly higher data rate than Bluetooth LE (3 Mbps compared to either 1Mbps or 2Mbps). Still, it can only be used for communication directly between two devices.
Bluetooth is commonly used for devices such as tablets, laptops, and smartphones but can be found on many other types of wireless home automation devices, including thermostats, lights, locks, and sensors.
The range of Bluetooth may vary depending on the type of device you are using and the manufacturer's configuration. However, generally speaking, the Bluetooth range will be 10 meters or 33 feet in the open air.
Some devices that utilise Bluetooth technology are Smart door locks. These give the user lock/unlock functionality when close to the door. Smart home speakers like Amazon Echo have Bluetooth functionality to pair your phone and play your music through the speaker. There are even some Bluetooth mechanical action buttons available that install over your existing wall switches to give you smart functionality from your mobile phone within minutes.
Advantages
Security is one of the main advantages of Bluetooth Technology. Pairing two devices authorise each device with encryption keys and make them trust one another.
Smart Home devices using Bluetooth technology uses very low energy, which means a reduction in maintenance relating to battery recharges or replacements.
Disadvantages
Bluetooth systems are only limited to a range of up to 33 feet. This is an issue for some Home Automation installations that need to be placed throughout the home and may limit where you want them placed.
Unlike other wireless communications protocols, Bluetooth cannot create a mesh network, restricting the distance to locate these devices from the central hub.
You will not build your home automation system around Bluetooth technology due to the limited devices that can operate this way.
How to choose a protocol for your system
When choosing communications protocols for your home automation system, you must first decide if the system will be wired or wireless. If your home is a new build, then a wired system may be the way to go, but a wireless system may suit you best if you are retrofitting. You also need to decide the type of devices that you are going to integrate into your system. Home automation protocols are not one size fits all. They each have their advantages and disadvantages depending on how you intend to use the system.
We hope this article has given you some insight. In future articles, we will dive deeper into each of the technologies listed above to enable you to make an informed decision when purchasing your home automation systems or devices. As always, we are here to help you along your journey. If you require more information, clarifications on compatibility, or even if you want us to provide you with a plan to integrate your home feel free to contact us here to discuss your options.