Description
This security system is packed with the latest CCTV technology, such as weatherproof cameras with night vision, push notifications, Dropbox integration, and compatibility with the Google Assistant for voice control.
Get amazing detail with 4K Ultra HD which is 4x the resolution of 1080p Full HD. Zoom in closer with unprecedented clarity to essential evidence such as license plates and facial features.
The box comes with everything you need for your DIY installation, including 18m BNC cables for each camera, screws and security window stickers.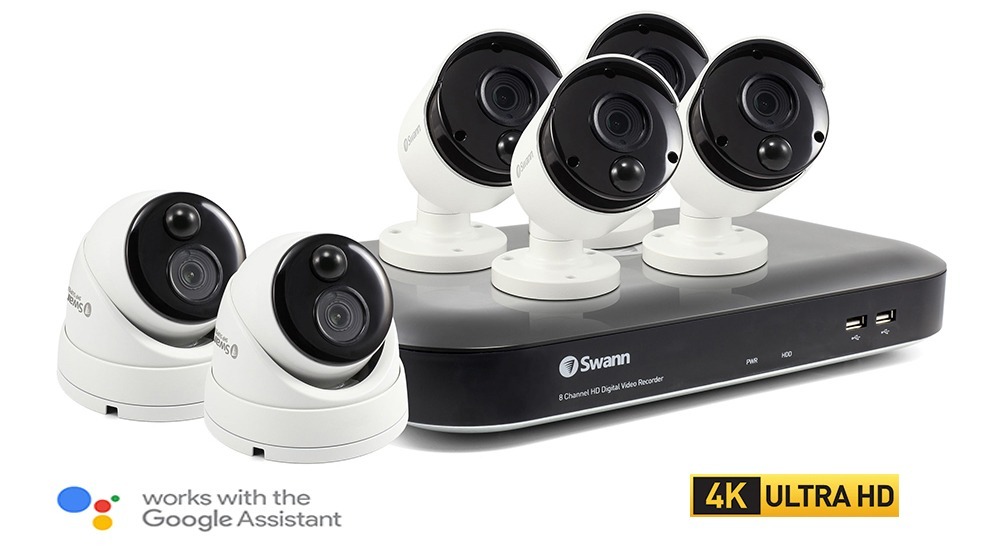 The True Detect thermal motion sensing auto records and sends you a push notification you when it detects warm moving objects near the cameras.
An 8-channel security system suits medium-sized properties for outdoor and indoor surveillance. With 6 cameras already included, you can add up to 2 more to cover any blind spots. See the Compatible Products section further below.
See your home on your phone, live or playback, from anywhere with the HomeSafe View app, while the massive pre-installed hard drive can store months of footage with no ongoing fees ever.
Link your DVR to your Dropbox and upload still images to the cloud so that you have evidence safely stored off-site. It?s security made smarter!
Product Features:
Video Resolution Chart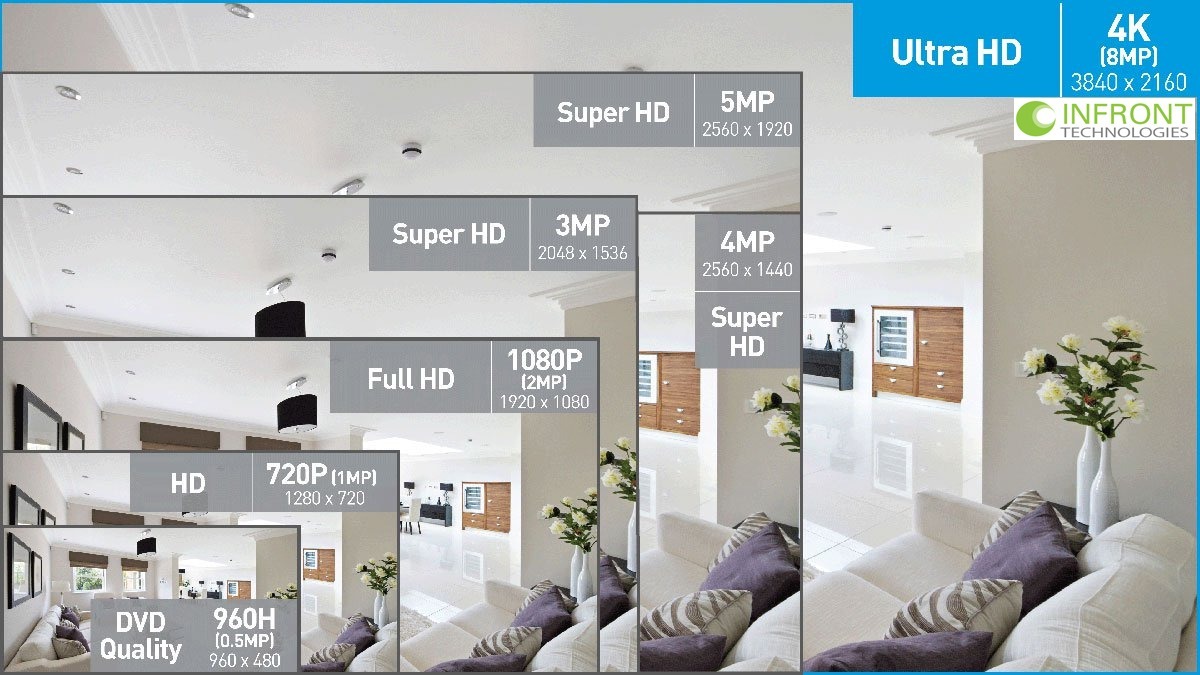 True Detect Thermal Sensing Motion Detection
The camera features a True Detect PIR sensor that triggers auto recording & pushes notifications when it senses heat, so it?ll only record relevant events. Warm objects, like people & cars, are more relevant to security.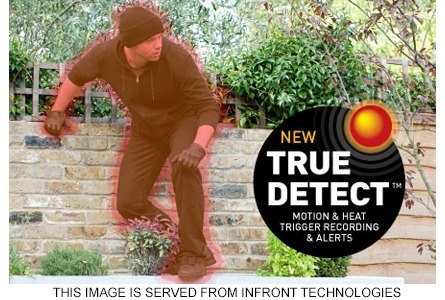 Accurate Security Push Notifications
You?ll get push notifications when cameras detect movement from warm objects, such as people and cars allowing you to act immediately and potentially prevent any costly security incident.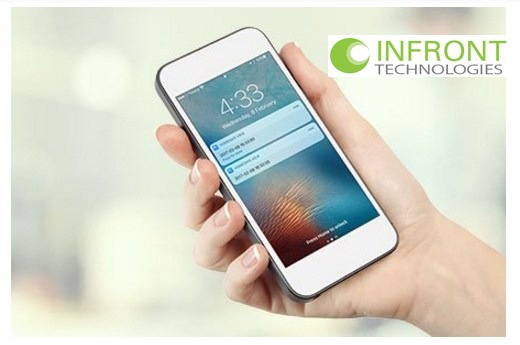 Speak & You Can See
Now it?s even easier to see what?s happening. Use voice commands via the Google Assistant and Chromecast to stream video from your security cameras to your Smart TV. You can customize commands such as ?Okay Google, show me the front door?. Your security just got smarter.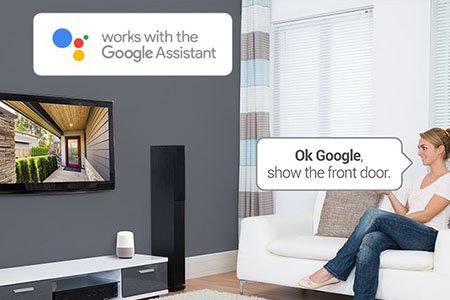 Crime Prevention: the true value of True Detect
Pixel-based Motion Detection tends to generate a lot of false triggers, such as plants moving and birds. If your recorder is set up to email you in every Motion Detection event and most of?events?are irrelevant, you?ll most likely turn the email alerts off, and when a real security incident happens, you?ll only find out when you get home.
With True Detect, Motion Detection is only triggered by heat-generating objects, like people and cars, which represent a real threat to your property. When an event is detected, you?ll get a push notification on the HomeSafe View app, allowing you to see the scene in real time and act swiftly to prevent any security incidents which could have had a much higher financial impact than the cost of this security system.
Scenario
Pixel
Motion Detection
Thermal Sensing
Motion Detection
Any movement in the image triggers recording: birds, plants moving etc
Only heat-generating objects trigger recording: people, cars etc
Tree moves with wind:

? REC

It records

Not Relevant

Tree branches moving with wind trigger an irrelevant recording

No recording

No False Trigger

Tree?doesn?t trigger recording because it?s not a warm object

A person walks through:

? REC

It records

Relevant

Movement from tree, dogs & person triggers recording

? REC

It records

Relevant

Moving person triggers recording because it?s a large warm object

Bedsheets move:

? REC

It records

Not Relevant

Bedsheets moving due to wind trigger irrelevant recording

No recording

No False Trigger

Bedsheets don?t trigger recording because they?re not emitting heat

Moving car:

? REC

It records

Relevant

Records car because it?s a movement in the image

? REC

It records

Relevant

Records car because it?s
The right security kit for your property
An 8-channel security system suits medium detached properties for outdoor & indoor monitoring. It comes with 4 cameras and you can add 4 more for a total of 8. Check out the Compatible Products section further below.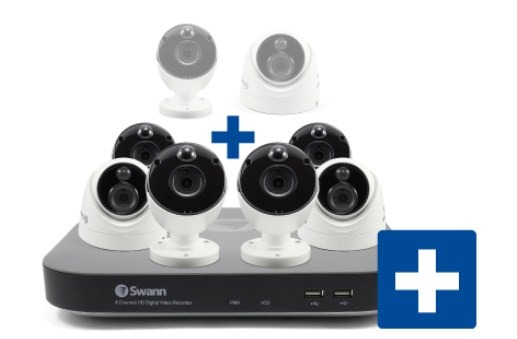 View your home on your phone
See the cameras live and playback recordings on your smartphone or tablet, no matter where you are in the world with the HomeSafe View app.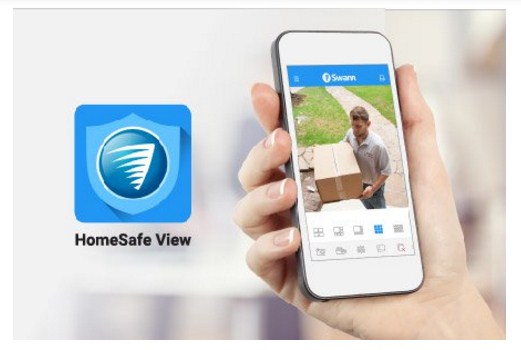 Weatherproof cameras built for any climate
Mount the cameras outdoors as they?re built tough to withstand rain, snow, sunshine and dust, day in, day out, rain or shine, with IP66 weatherproof rating.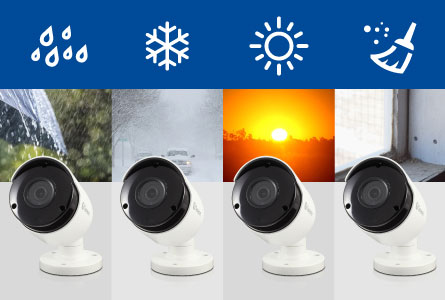 See everything day or night
See up to 45m in total darkness or 60m with ambient light with the powerful infrared night vision which automatically kicks in as the night falls.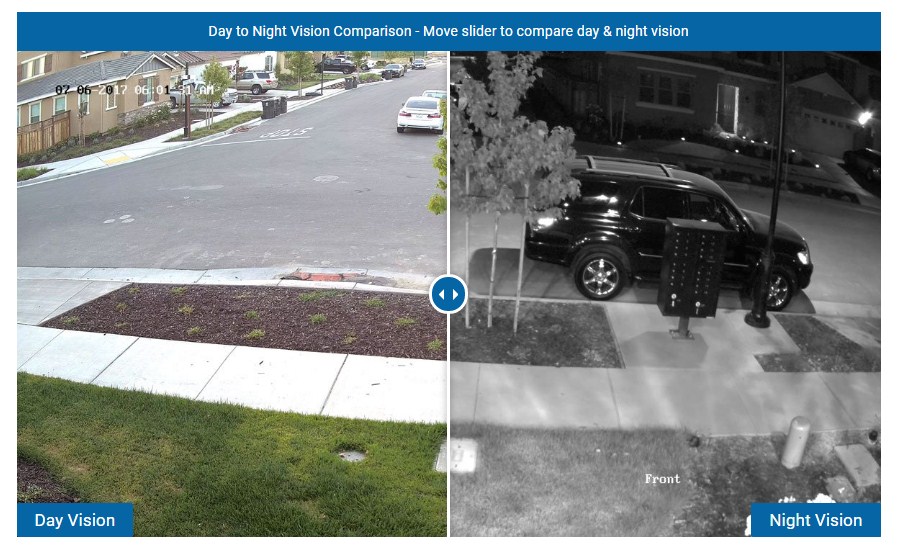 Massive surveillance grade hard drive
The massive 2TB HDD is designed especially for continuous surveillance recording. Store months of recordings and easily transfer videos to a USB stick or download via a network with no ongoing fees ever.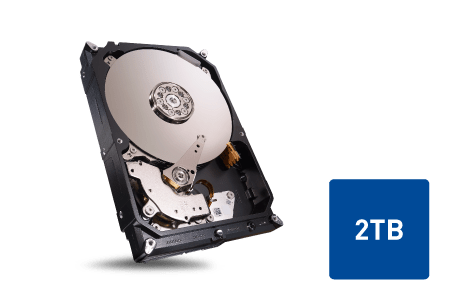 Smart Search finds movement in specific areas
Select a specific area of the image to search for movement within the recordings. For example, highlight the position of a stolen object and Smart Search will find motion around that area.

QuickReview plays back various recordings from a single camera
Easily locate a security incident from one camera by simultaneous playing footage from it from different times in a multiscreen layout within the same monitor.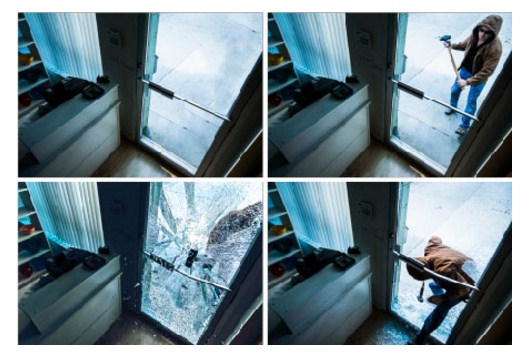 QuickShot lets you quickly review recordings from multiple cameras
Save time with QuickShot. Play a slideshow from all cameras? recordings on the same screen so that you can quickly identify an event of interest.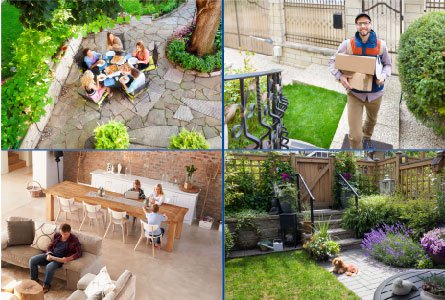 What's Included:
All items listed are new in the original manufacturers packaging
?
8 Channel DVR with 2TB Hard Drive
?
4K Security Cameras x 6
?
BNC Cables 18m x?6
?
Ethernet Cable
?
HDMI Cable
?
Power Adapter & Splitter
?
Mouse
?
Mounting Screws & Plugs
?
Quick Start Guide
?
Theft Deterrent Stickers