Z-Wave technology is becoming more and more popular in the home automation market. If you're considering adding some Z-Wave devices to your home, here's what you need to know.
Z-Wave is a wireless communications protocol used for control and automation applications in residential and commercial buildings. It's based on mesh networking, which allows devices to relay messages to one another, extending the range of the network. This makes it a great choice for home automation applications where reliability and range are important factors. Z-Wave also features security encryption, so your data is safe from hackers. If you're looking for a reliable and secure wireless communication protocol for your home automation project, Z-Wave is a good option.
As you can see, there's a lot of information out on the web about home automation. Some people say it is expensive and complicated while others boast that their systems are user-friendly with no technical skills required; which one do YOU think sounds better? In this guide, we will touch upon some basics so keep reading to learn all about how these technologies work!
What is a Z-Wave?
To start simplifying Z-Wave, you must know what it is.
Z-Wave protocol was first introduced in 1999 by Danish company Zensys with a key focus on automation. It is a wireless, radio frequency-based transmission technology developed to manage, monitor, and interpret the statuses of various household equipment. Z-Wave is one of the most promising communication standards in the world of Internet-of-Things (IoT).
Devices usually must connect to a router as an access point in Wi-Fi. In Z-Wave devices, all link up together to form a source-routed mesh network. This network contains one of the prime nodes known as the controller or hub in home automation systems, and other subordinate nodes indicated as sensors.
The key controllers are determined by Network IDs. The subordinate nodes (or Z-Wave devices) are recognized by Node IDs. The key controller authorizes Network IDs to every device connected within its established network, ensuring that each piece of equipment is within the same Network ID.
With the help of Z-Wave Controllers technology, remote access of your smart home is made easier than ever. The major selling point for Z-Wave is its diverse functionality. Explore the key features of Z-Wave Controllers in the next section.
Key Features of Z-Wave
Backward Compatibility – The Z-wave protocol is an innovative way for developers to create connected devices that are backwards compatible with older models and new versions. Z-Wave has created a very robust certification process to ensure compatibility across all brands, which means you can find many different products from various manufacturers on the market utilizing this technology!
Easy to Install – What's more convenient than having all your home automation needs met with one easy-to install package? The Z Wave technology is perfect for those who want convenience without hassle. Simply choose from our many gateways, then add in any additional devices you need – no complicated wiring required.
Lower transmission power with long-lasting battery life
Control and manage up to 232 devices
Interference-free with higher bandwidth.
Better security through AES128 encryption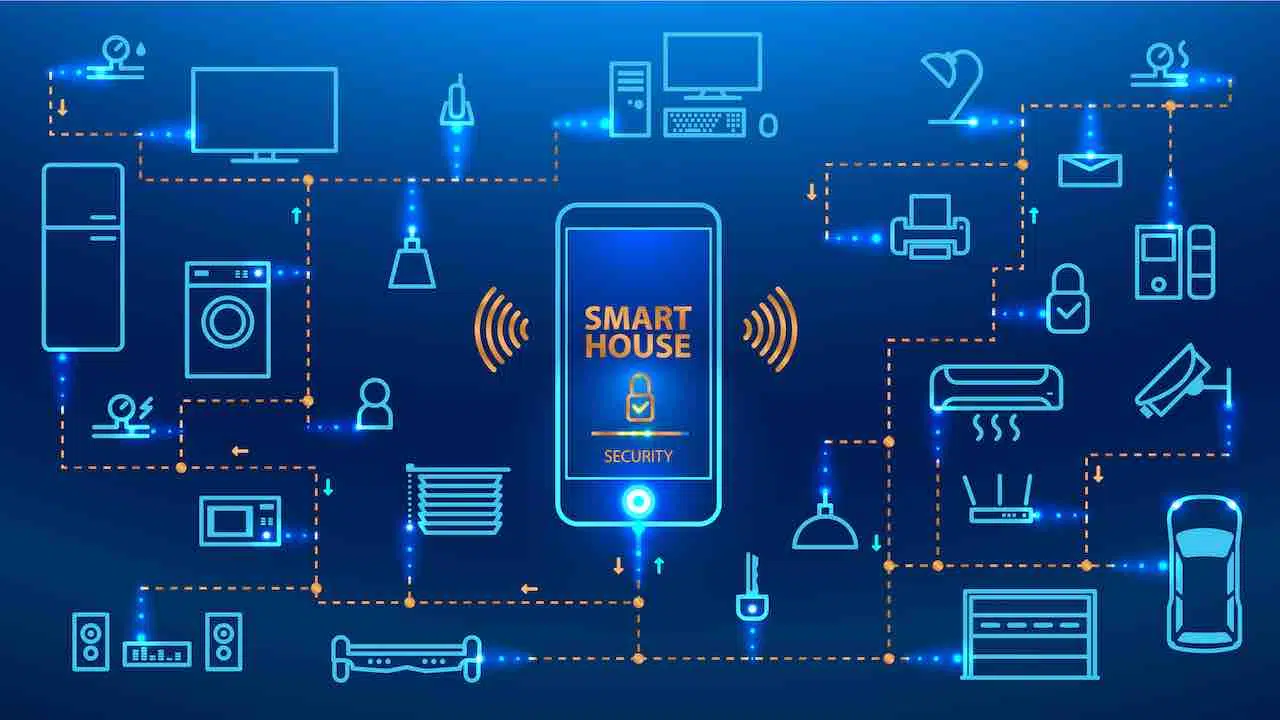 What are the types of Z-Wave devices?
What is a Z-Wave controller's work?
Systematic updates to maintain new devices.
Ability to manage everything from your smartphones.
Automatic thermostat-based smart heating for any room.
Voice control.
Facility to take snapshots from IP cameras and record videos.
Switch on and off outlets for appliances.
Important statistics of your smart home on your tablet.
Who are some companies which produce Z-Wave compatible devices?
The Difference: Z-Wave VS Bluetooth VS Wi-Fi VS Zigbee
| | | | | |
| --- | --- | --- | --- | --- |
| Attribute | Z-Wave | Bluetooth | Wi-Fi | Zigbee |
| Range | 50-100 meters | 10 meters | 15-100 meters | 10-100 meters |
| Power Consumption | Low | Low | Medium | Low |
| Ongoing Cost | One-time | One-time | One-time | One-time |
| Radio Frequency Band | 919.8 MHz, 921.4 MHz | 2.4GHz | 2.4 GHz, 5 GHz | 2.4GHz |
| Topology | Mesh | P2P, Mesh, Star, Broadcast | Star | Mesh |
| Hub Requirement | Yes | No (Smartphones) | No (Router) | Yes |
| Price | High | Medium | Low | High |
Evaluation
| | |
| --- | --- |
| Pros | Cons |
| Doesn't interfere with Wi-Fi. | Slow runtime. |
| Better wireless communication. | Possibility to interfere with baby monitors or landline phones. |
| Uses less power. | Only supports a mesh topology structure. |
| Easy to set up. | Higher cost. |
| Compatible with other devices. | |
| Backwards compatibility | |
Conclusion
Home automation is all the rage these days, and there's no better way to get started than with Z-Wave. This awesome technology will not only give you easy access to turning on lights or unlocking doors when they're needed but also help keep your family safe by regulating one system that regulates everything inside of a home – including electricity!
The YouHome Automation team would love to know your experience using Z-Wave controller devices. Let us know your experiences with smart home automation technology in the comment section and contact us today to help make your home as smart as you!